Dec. 11, 2017
Travel
Where to Go Next in 2018
There's nothing more inspiring than hearing Geoffrey Kent's annual list of Where to Go Next. As the founder, chairman and CEO of luxury travel company Abercrombie & Kent (A&K), he is the ultimate adventure traveler. I have had the privilege of traveling with him on the A&K private jet around the world a few years back with a highlight being the opportunity to go on a safari with him in Kenya where he founded his company back in 1962. He has seen and done it all, so for 2018, from Botswana where Prince Harry first went with Geoffrey when he was a boy, to the beautiful scenery of Switzerland, here's where Mr. Kent recommends to go next!
Botswana
Why Go: Botswana holds a special place in the hearts of newly-engaged Prince Harry and Meghan Markle, as the place they fell in love. In fact, Prince Harry calls it his "second home" and actively works to support rhino conservation.
How to Go: The Okavango Delta offers some of the most exciting game viewing in Africa, including a growing rhino population with support from A&K Philanthropy. Go in search of these rhino on Botswana Safari in Style (10 days from $7,495) or follow in the footsteps of the royal couple and sleep under the stars at Sanctuary Baines Camp on Tailor Made Botswana: Life in the Delta.
GK Travel Tip: "I took Prince Harry on his first safari to Botswana when he was 13, and it is rewarding to see how important it's become to him.  I can think of no better place to share with someone you want to spend the rest of your life with."
Cordoba, Spain
Why Go: For almost 300 years, Cordoba was one of the most important cities in Europe and the Islamic world. Visit the 10th century Mezquita, a cathedral and former great mosque with a breathtaking Moorish-influenced interior unlike anything else in Spain.
How to Go: Discover this city from a local perspective when travelling with an A&K Resident Tour Director® and local guides on Spain: Seven Cities (10 days from $5,695) or for a more in-depth understanding of Moorish culture, Wings Over Spain & Morocco (12 days from $27,995).
GK Travel Tip: "One of Spain's oldest cities, Cordoba is best experienced on foot. Wander its narrow, flower-lined streets, then step inside the Mezquita to gape at the colorful arches and intricate details found inside."
Wadi Rum, Jordan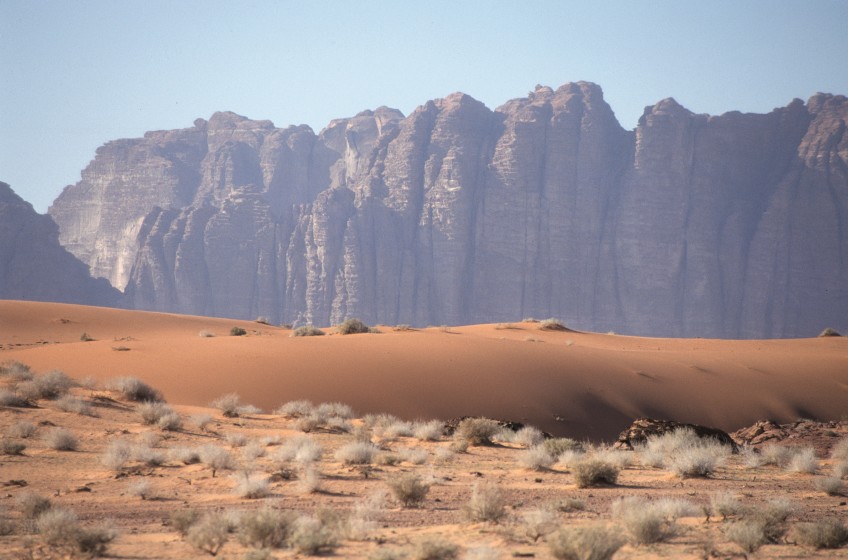 Why Go: Wadi Rum is familiar to filmgoers as the stand-in for Mars in The Martian, Jedha in Rogue One: A Star Wars Story, and soon to make an appearance in Disney's live-action Aladdin. But it's also home to T.E. Lawrence, known as "Lawrence of Arabia." 2018 marks the 100th anniversary of the end of the Great Arab Revolt he led.
How to Go: Follow in his footsteps on Lawrence of Arabia's Jordan (10 days from $6,795). Ride the historic Hejaz Railway and traverse the dunes of Wadi Rum, with a traditional Bedouin dinner under the stars. Or forge your own path on Tailor Made Jordan: Wonders of the Desert (8 days from $4,595)
GK Travel Tip: "Active travelers will enjoy the Pedal to Petra experience that allows you to bike from Wadi Rum to Petra, while benefitting a local bike shop enterprise supported by A&K Philanthropy."
Belfast, Northern Ireland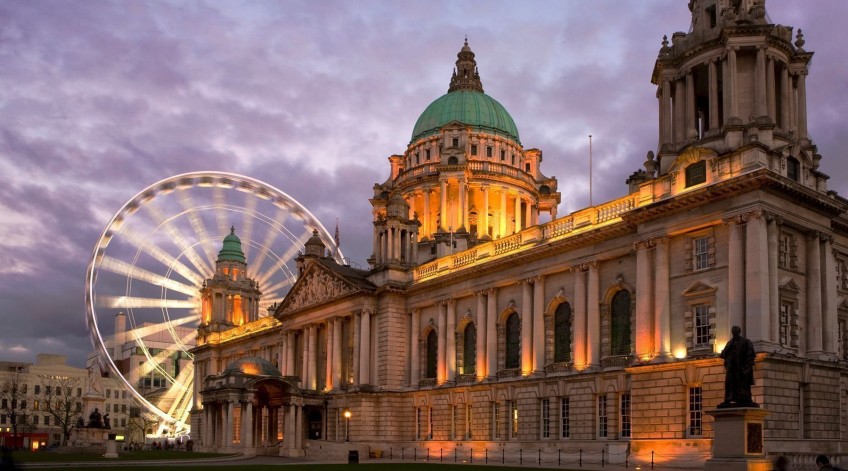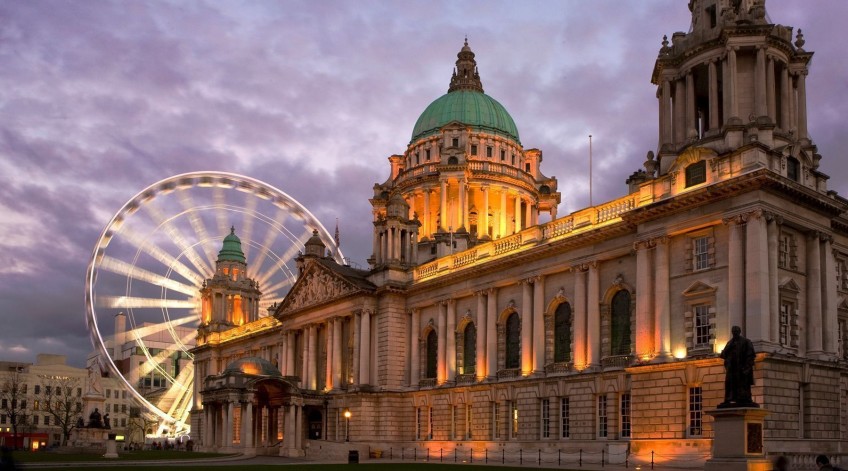 Why Go: Northern Ireland is drawing new interest from travelers as Belfast has grown into a vibrant cosmopolitan city with a developing culinary scene that remains true to the culture and heritage of the region.
How to Go: Explore Belfast with a local expert who shares insights into the turbulent history of Northern Ireland. Visit the interactive Titanic Museum. Scotland & Ireland: Stories & Legends (12 days from $6,495) includes the newly-renovated Culloden Estate & Spa, originally built as an official palace for the Bishops of Down.
GK Travel Tip: "No trip to Belfast would be complete without a drive out to the Giant's Causeway along the Antrim Coast Road, one of Europe's most scenic drives."
Russia
Why Go: Interest in Russia has exploded this year with the decline in the value of the Ruble. It has piqued the interest of American travellers intent on discovering for themselves what it has to offer.
How to Go: New for 2018, A&K has introduced a luxury exploration of St. Petersburg & Moscow, featuring Four Seasons hotels, insight from local guides and insider access throughout on Imperial Russia (9 days from $8,795)
GK Travel Tip: "Visiting St. Petersburg was a highlight for many guests on our recent Private Jet journey, especially private access to the Hermitage and Fabergé museums, so we built a new luxury journey around these experiences."  
South Island, New Zealand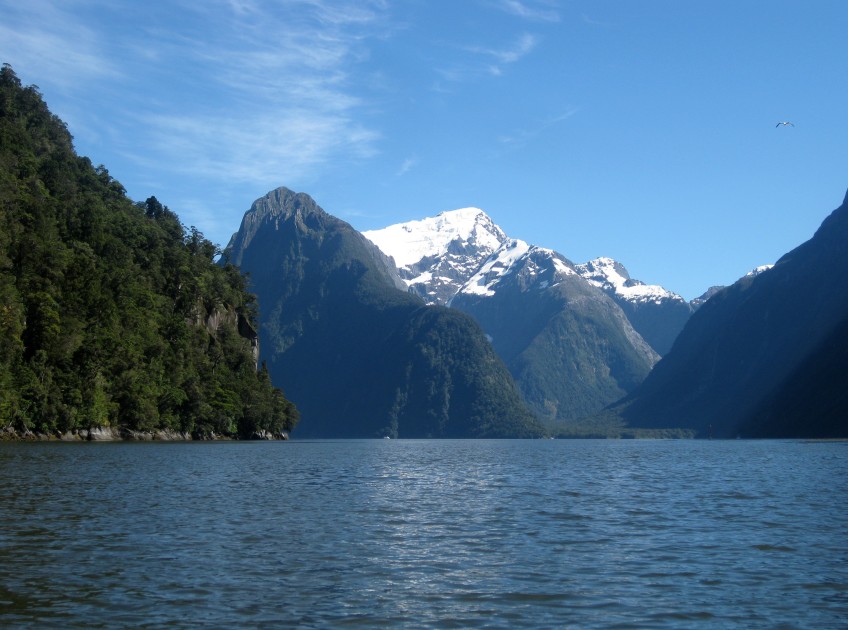 Why Go: New Zealand is blessed with perhaps the world's largest concentration of stunning natural wonders, offering a pristine environment for outdoor enthusiasts.
How to Go: Choose your own adventure, from exploring picturesque Milford Sound by helicopter and landing on the ice floes of Isobel Glacier, to a river safari or a hike along one of New Zealand's Great Walks, on Around the World with Geoffrey Kent: An Inspiring Expedition by Private Jet (25 days from $150,000) or combine it with Australia on Australia & New Zealand: The Lands Down Under (18 days from $14,395).
GK Travel Tip: "I always consider the South Island the jewel of New Zealand. It's difficult to overstate its beauty – and how much it has to offer — from world-class wineries and indigenous art, to an abundance of thrilling adventures."
Switzerland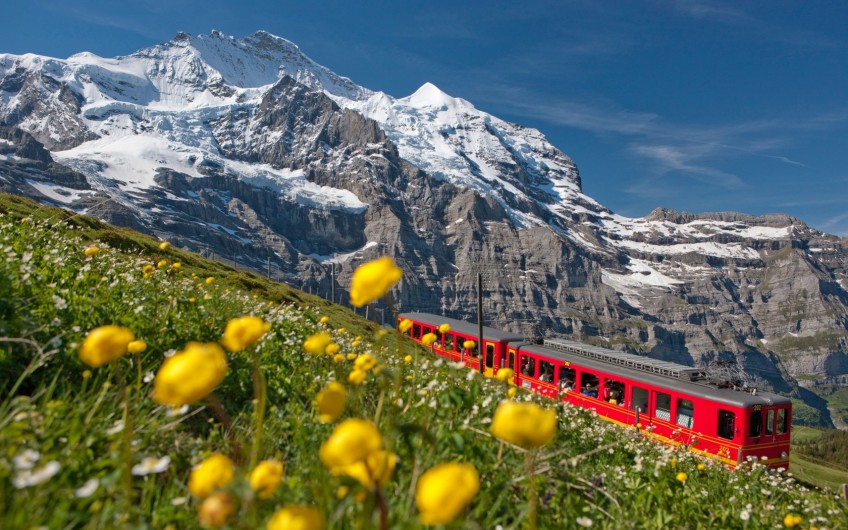 Why Go: in 2018, Switzerland will celebrate 170 years since its confederation. Known for its turquoise waters and towering mountains, it has a storied history (as well as world-class chocolate).
How to Go: Combine the beautiful Swiss Alps with the glories of the Italian Lake District on Switzerland & the Italian Lakes (11 days from $8,495) or plan an adventure for the entire family on Family Switzerland (8 days from $7,495), featuring James Bond Mountain, chocolate tastings, and jaw-dropping nature on hikes and raft trips.
GK Travel Tip: "Breathtaking views are everywhere you look, but one of the most spectacular experiences is on the way to Zermatt. Dine on the famous Glacier Express as you traverse the majestic scenery."
Galapagos Islands
Why Go: There are few places on earth where you can have such close-up experiences with wildlife, including the mating dances of blue-footed boobies and the displays of magnificent frigate birds. Each island has its own distinctive character and your naturalist guide will point out how plants and animals adapt to the unique conditions.
How to Go: Galapagos Wildlife Adventure (10 days from $8,995) or make it a family celebration on Family Galapagos (10 days from $8,995).
GK Travel Tip: "I like to be active when I'm on vacation and enjoy any chance to snorkel with sea lions and turtles. You also have the rare opportunity to see marine iguanas feeding underwater."
Cairo, Egypt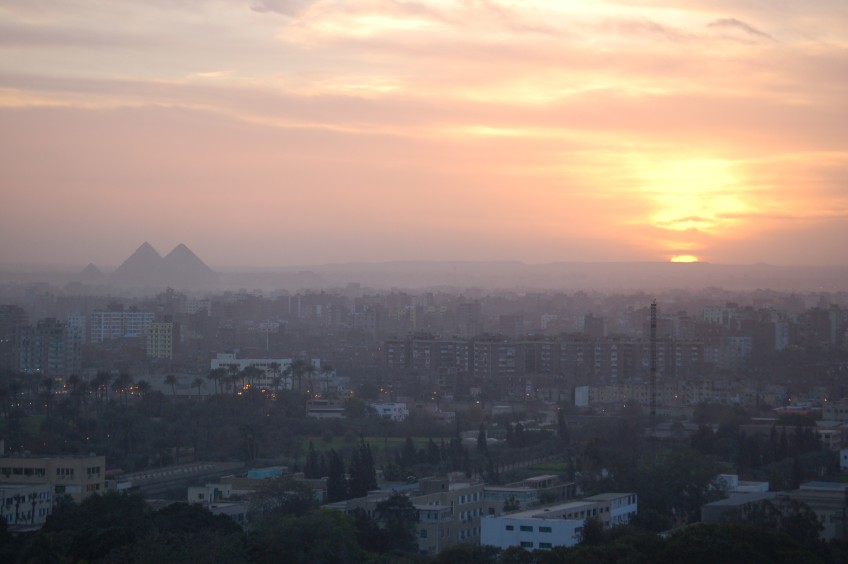 Why Go: Egypt has seen a strong resurgence of international visitors this year. The Grand Egyptian Museum on the Giza Plateau is scheduled to open in the Fall of 2018. It will feature more than 50,000 ancient artifacts, most which have never been seen by the public before.
How to Go: Explore 6,000 years of history alongside a top Egyptologist on Egypt & the Nile (10 days from $5,395) or travel privately on Signature Egypt: Nubia & the Nile (9 days from $5,495).
GK Travel Tip: "The experience for tourists in Egypt right now is as welcoming and upbeat as I've ever seen it. The ability to see the Pyramids without the crowds won't last long."