Mar. 21, 2016
Hotels
The Opposite House Tea with Versace
There's nothing I love more than collaborations between luxury hotels and fashion houses. The Opposite House, a cutting-edge luxury hotel in Beijing, has just launched a cool new fashion-inspired afternoon tea with Italian designer brand, Versace from March 18 to April 30, 2016. The glitz and glam tea will be served at Sureño using the exclusive "Rosenthal meets Versace" tableware, and as an extra luxe perk, guests will take home an exquisite Versace plate as a reminder of a chichi afternoon.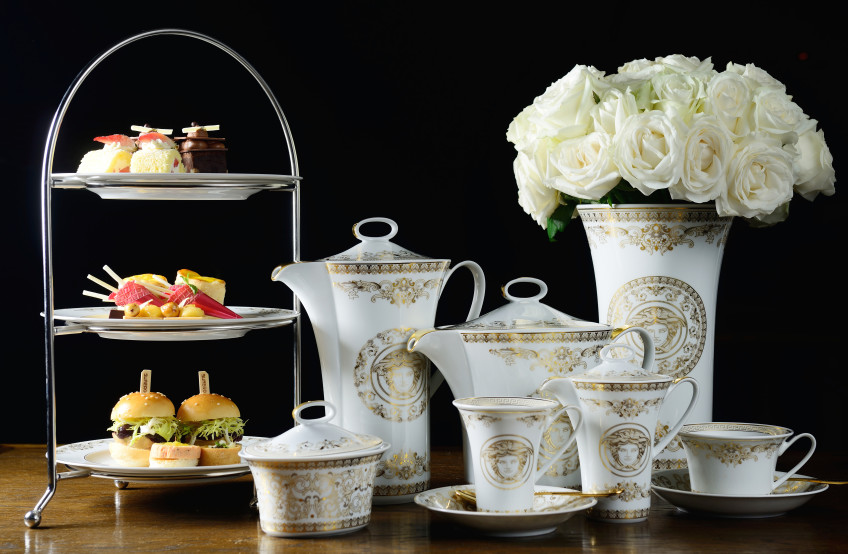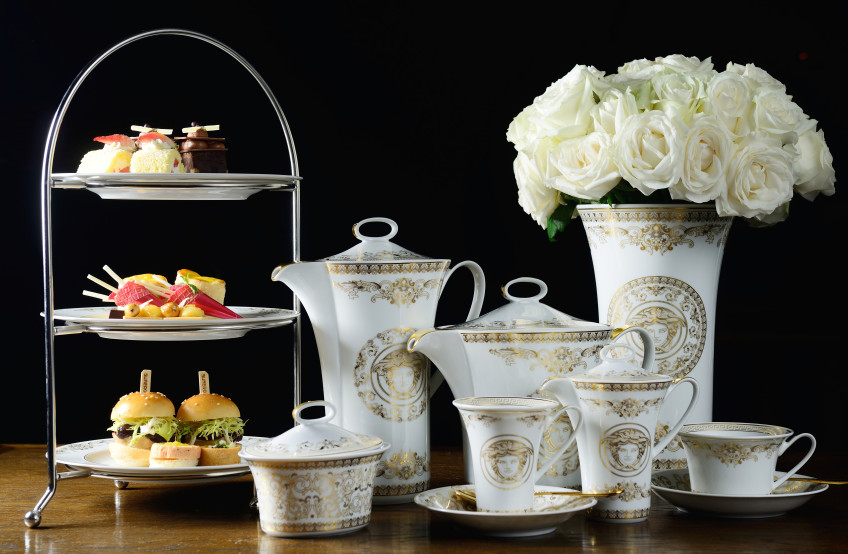 The chefs at Sureño have taken inspiration from Versace's bold designs to combine culinary and fashion into this one-of-a-kind experience. Guests will nosh on bakery selections including Caramelized Apple Tart, Yuzu Curd, Chocolate Amaretti on Chocolate Praline, Pecan Chocolate Brownie, Strawberry Roulade and Mango Dulcey Tartlet. An à la minute Vanilla Raisin Scone will be served with wildflower honey, Devonshire clotted cream and Executive Pastry Chef Franck Istel's personal recipe of Homemade Strawberry Vanilla Jam.
"Our collaboration with Versace reflects both brands' beliefs in providing luxury hospitality and distinctive quality, while staying contemporary and timeless in design," says Peter Wynne, Area General Manager of Swire Hotels Beijing and General Manager of The Opposite House.
The savory selections feature Crème Brûlée (cauliflower, parmesan, sturgeon caviar), Brioche (shaved prosciutto di parma, foie gras mousse, cherry) and Prawn (ballotine of prawn and salmon, dill, preserved lemon). Guests can choose between classic tea selections like Earl Grey and Ceylon or oriental tea varieties such as Ripe Pu-erh, Premium Jasmine Oolong and Jinxuan Oolong.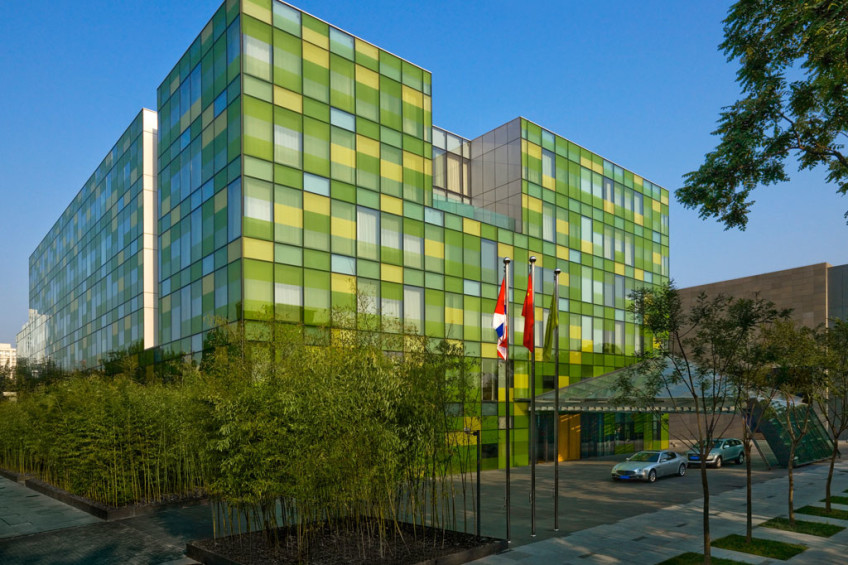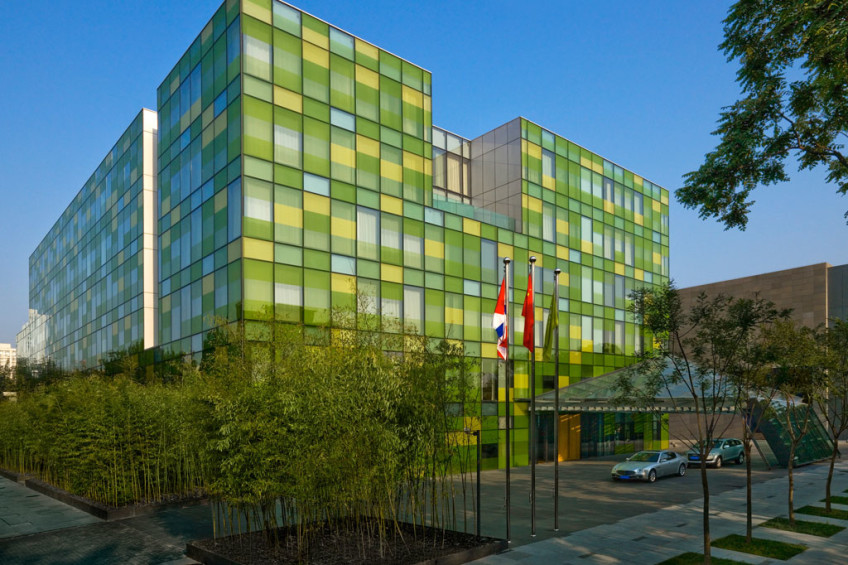 To make reservations at for this high fashion tea at Sureño, guests may reserve at +86 10 6417 6688 or email info@surenorestaurant.com. RMB 288 (approx. $44.29 USD) per set and is available from 3 p.m. to 5 p.m. daily.
How to get there? Take my favorite Cathay Pacific Airlines for a luxurious journey to Beijing (Airport code: PEK).
Tags: afternoon tea, Beijing, beijing hotel, Cathay Pacific, hotel, luxury, luxuryh hotel, Swire hotels, The Opposite House, travel, Versace