Oct. 19, 2021
Hotels
Swiss Luxury at Bürgenstock Hotel & Alpine Spa
If there was ever a place in Europe to visit and rejuvenate after a long pandemic, it would no doubt be Switzerland where one might argue that if the Swiss could just bottle up the cool, invigorating fresh air and sell it, it would be worth millions of Swiss francs. So, with a deep inhale, I arrived to the beautiful Bürgenstock Hotel & Alpine Spa just one hour by car from Zurich in the heart of central Switzerland for a few days of spa and culinary bliss. The resort is located 500 meters above Lake Lucerne atop the Bürgenberg mountain ridge and is part of the legendary Bürgenstock Resort whose first Grand Hotel opened in 1873.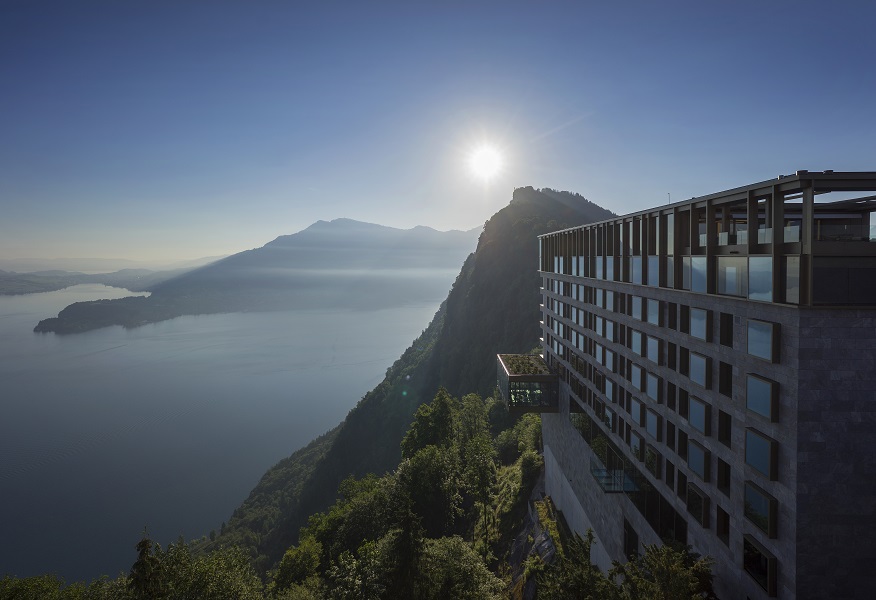 The resort is a collection of hotels within the grounds with the Bürgenstock Hotel the centerpiece of luxury with 102 modern and Alpine-chic rooms and suites, each with stunning views of Lake Lucerne and the Alps. The floor-to-ceiling windows are simply "picture-perfect."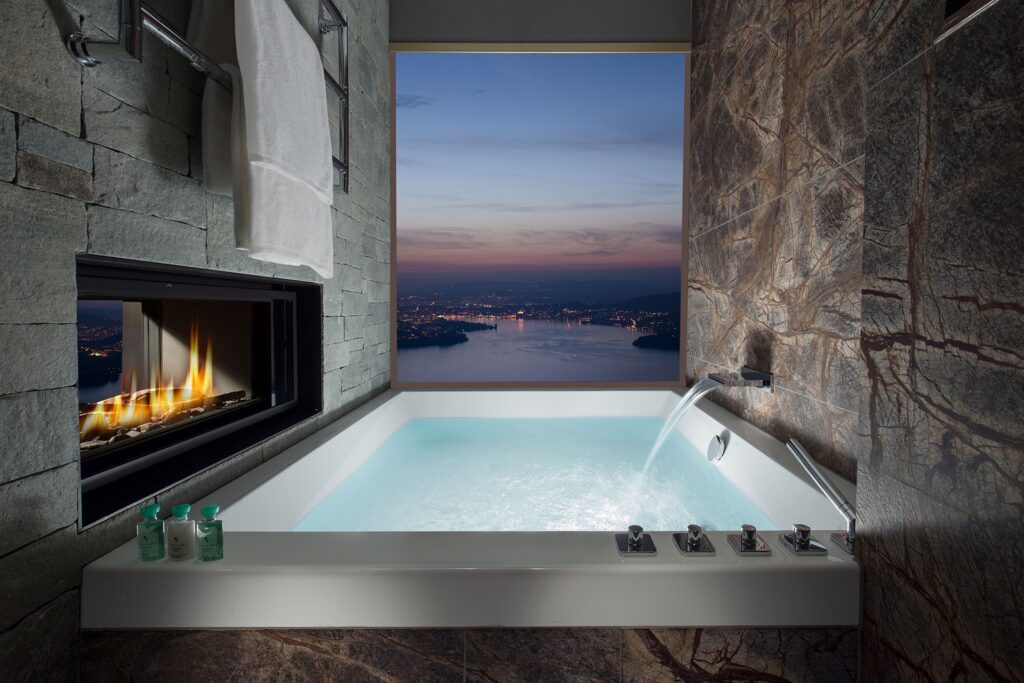 Hollywood legends such as Charlie Chaplin and Sophia Loren were once notable guests of Bürgenstock Resort, and Audrey Hepburn wed American actor and director, Mel Ferrer in 1954 at the charming little chapel on the resort grounds. Today the resort is popular not only with local Swiss guests, but an international mix of well-traveled couples and families who enjoy relaxed luxury with attentive service. The Hollywood connection is ever-present with the resort's own private cinema and photographs of the silver-screen elite throughout.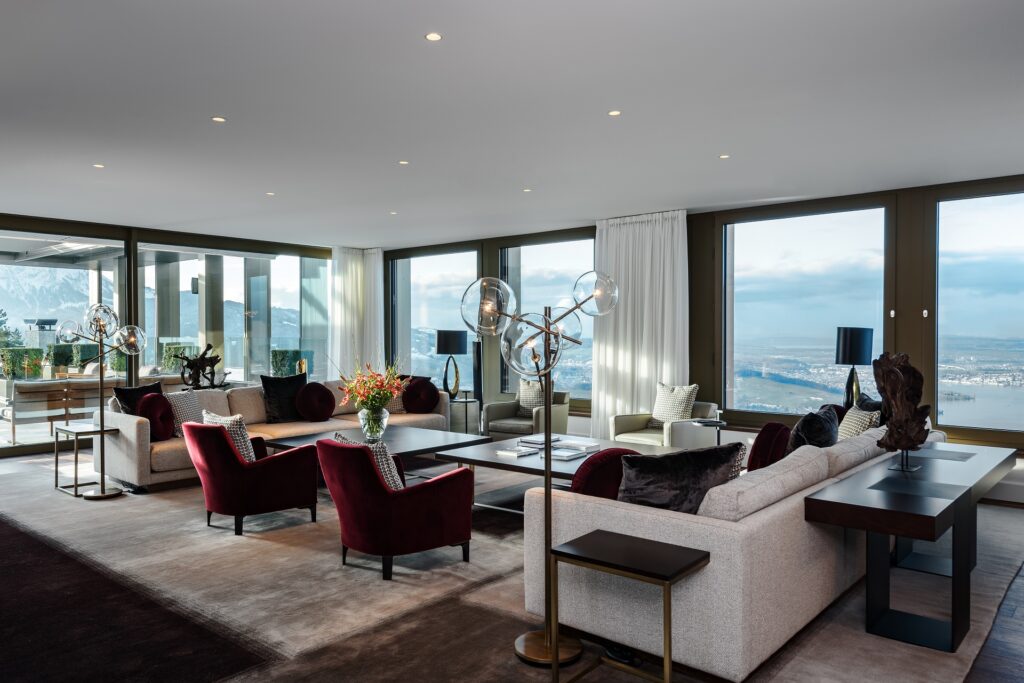 The Bürgenstock Alpine Spa is one of the most luxurious wellness experiences you will find in all of Europe with 10,000 sq meters of healthy living. The spectacular heated infinity pool overlooking Lake Lucerne is even more stunning in person where you'll find guests lingering at the pool's edge enjoying the brilliant sunset over Lake Lucerne. I found myself admiring the dawn of a new day with a swim each morning, watching the fog lift off Lake Lucerne and wishing I could just freeze this moment in time.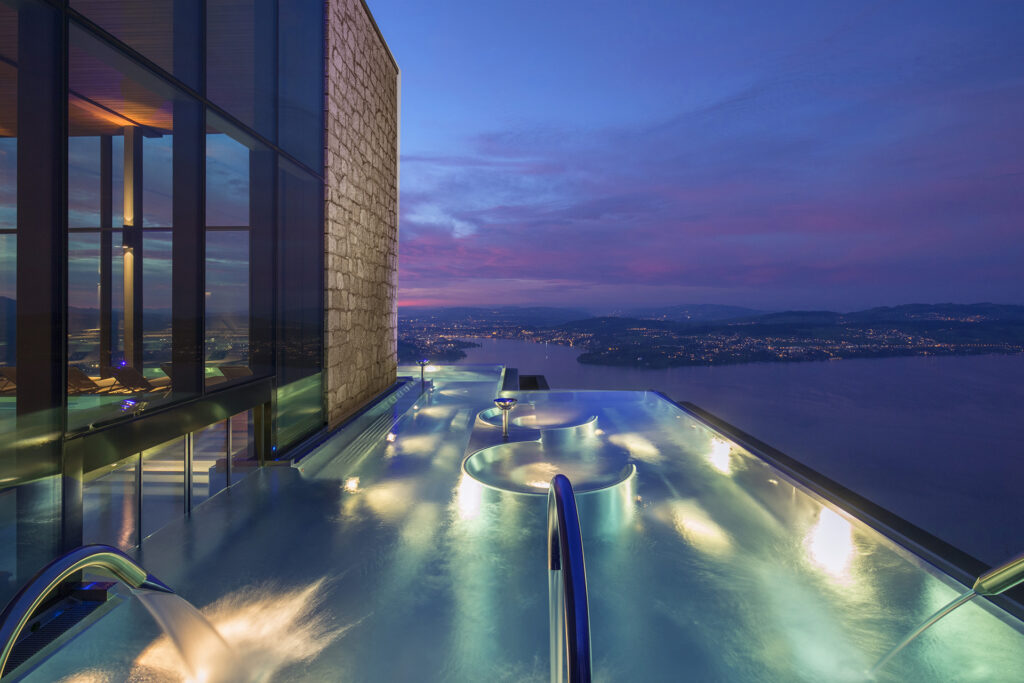 Beyond the spa, the Bürgenstock Resort offers 12 restaurants, several boutiques and a 9-hole golf course. There are over 100 experiences alone that you can enjoy throughout the seasons from from tennis, golf and stand-up paddle boarding in the summer to heliskiing, ice skating and snow boarding adventures in the winter. Directly from the resort, you can take a quick tram ride down to the edge of the lake where you can enjoy a ferry ride to Lucerne to experience the charming city and see the famous timber bridge and water tower across the lake.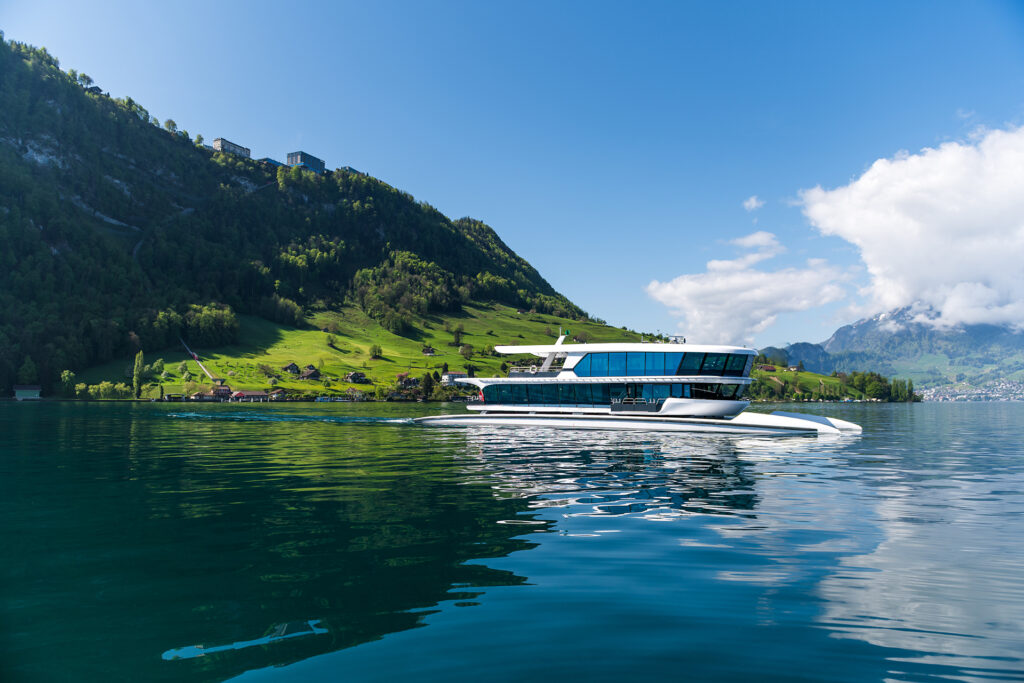 While Swiss delicacies are a must when visiting Switzerland, a culinary highlight of the resort is Spices Kitchen & Terrace, which is one of the top Asian restaurants in Switzerland with a rating of 16 Gault & Millaut points featuring flavours from Japan, China, India and Thailand. Highlights included the freshest sushi served as culinary theater – smoking from dry ice and eliciting every ooh and ahh it deserved in taste and a Hot & Sour soup that contained no less than 26 ingredients.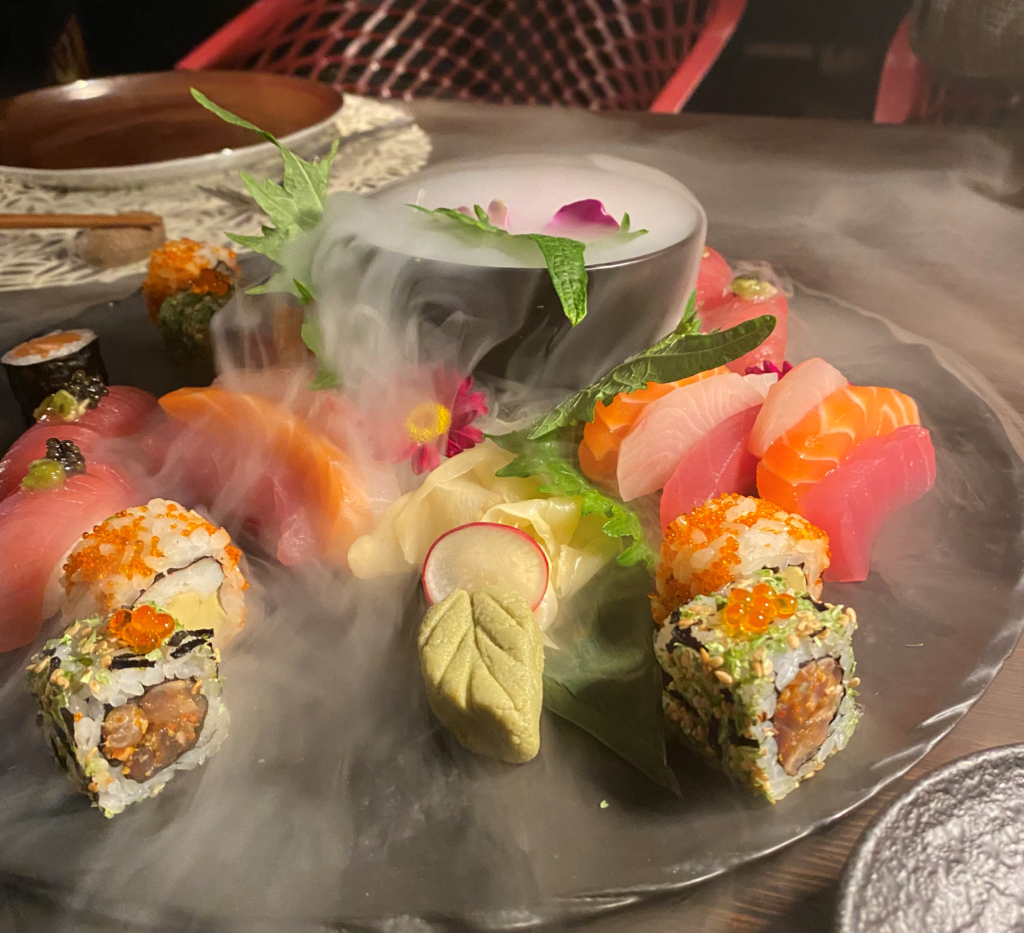 I always say that I know when I really love a place if I'm trying to figure out when I will return, and I haven't even left yet. Bürgenstock Hotel & Alpine Spa has easily become one of my Top 10 places to visit for a completely relaxing and rejuvenating experience. With so many things to do, and its exceptional culinary experience, it's a place you'll tell all your friends about but secretly want to keep to yourself.
Getting there: Arrive by boat, funicular, air, car or public transportation to Bürgenstock Resort Lake Lucerne. BOOK NOW.
Tags: #burgenstock, #burgenstockresort, #burgenstockselection, #lakelucerne, #luxuryresort, #luxuryspa, #luxurytravel, #swiss, #switzerland, luxury, spa