Jan. 15, 2016
Travel
Sail Away with Me: Four Seasons Explorer
In today's world of luxury travel trends, authenticity and personalized service is everything. So how does a hotel take luxury to the next level? By creating an over-the-top hotel experience on a yacht like Four Seasons Hotels & Resorts has done with its new Four Seasons Explorer.
The ultimate marine odyssey, the Four Seasons Explorer, a 129 foot (39 meter) catamaran, offers private charters for groups of family and friends. It's a fabulous new way to see the Maldives in style and reach some of the world's most isolated atolls. Private itineraries are all-inclusive and available for 3, 4 and 7 nights for up to 22 privileged guests who want to dive, surf or simply be at leisure.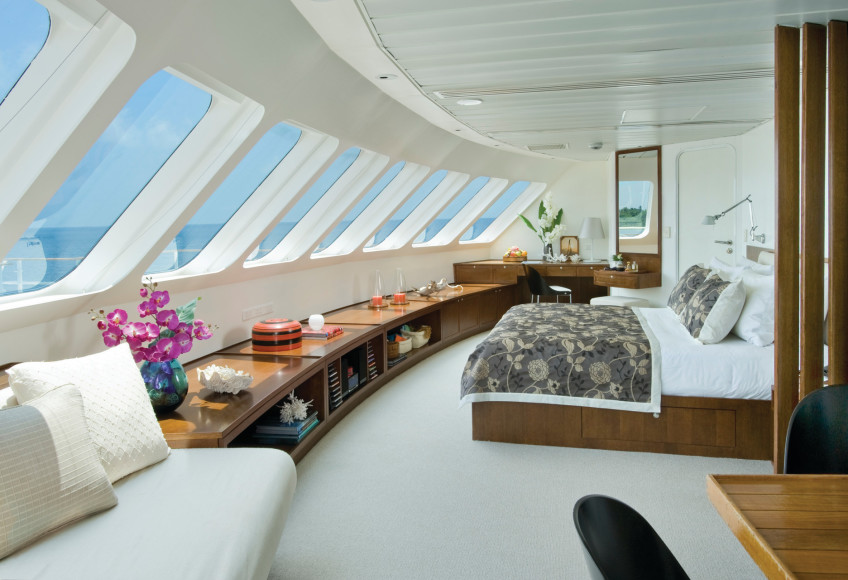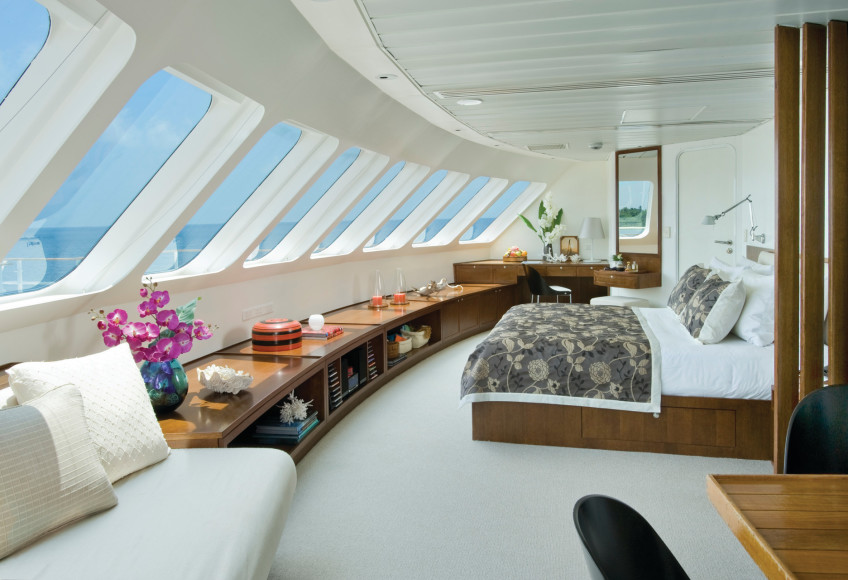 On-board private chefs cater to your every whim and menus are customized each day. There is even a Cruise Director on hand to personalize your daily adventures from island excursions, indulgent spa treatments, water sports or castaway-style private island picnics or barbecues under the stars.
The Maldives offer some of the best diving in the world, and experienced staff will arrange everything you need to scuba dive or even snorkel amongst manta rays and bow-riding dolphins. Spend time with the marine biologist and visit secluded islands rarely seen by tourists.
The Explorer is three decks of luxury living with 10 spacious Staterooms (215 ft2/20 m2) and one Explorer Suite (484 ft2/45m​2), known as the ultimate at-sea indulgence. There is an indoor and outdoor restaurant, two bars, a lounge and library, plus two sun decks to perfect your golden tan.
The level and space is spectacular. Not to mention, there is twice daily housekeeping, complimentary wireless internet (to update your Instagram with enviable photos) and same-day laundry facilities which complete all the luxury amenities you are accustomed to at Four Seasons Hotels & Resorts.
It's the perfect way to experience a side of the Maldives you might never see by staying at a resort. Are you ready to sail away with me?
Tags: charter yachts, cruises, Four Seasons, Four Seasons Explorer, Four Seasons Hotels, luxe tiffany, luxury, luxury travel, Maldives, tiffany dowd, travel, yachts