Mar. 28, 2017
Travel
L'École: Van Cleef & Arpels
"To be lucky, you have to believe in luck." ~ Jacques Arpels
I must admit, I'm a bit obsessed with Van Cleef & Arpels. It all started with a lovely gift to myself of a beautiful Alhambra mother of pearl necklace to celebrate an anniversary of my business, Luxe Social Media. This dainty clover symbolized my belief that the harder I work, the luckier I get. In subsequent years, my husband has gifted me on anniversaries beautiful pieces from the Alhambra collection, the Maison's emblematic icon of luck.
So imagine my delight when I found out that Van Cleef & Arpels has created a school in Paris to share the inside world of jewelry and watchmaking, available to the public since 2012. In keeping with the brand's essence of luxury, L'École, the School of Jewelry Arts, offers classes for enthusiasts, jewelry designers, lovers of beautiful jewelry and newcomers who adore the brand like myself. I couldn't wait to sign up. 
I enrolled in a class at L'École located in an 18th century mansion just around the corner from the flagship Van Cleef & Arpels store that has been in the Place Vendôme since 1906. Classes range from Savoir Faire to become familiar with jewelry arts and techniques, the art history of jewelry, and discovering the origin of magnificent gemstones.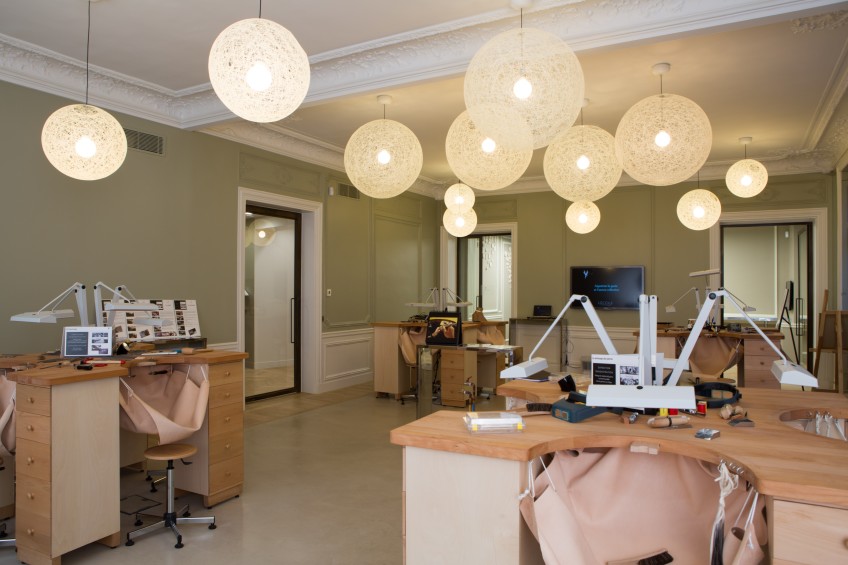 I took a class to learn wax making and setting techniques, which was extremely intricate, learning how to shape wax molds of butterflies and drill tiny holes in which diamonds would be set once cast into gold. In only a few hours, I had a newfound appreciation for the expertise and technique of the world's best jewelry makers who spend their lives creating high jewelry. I also learned that perhaps I might not have the patience required for such exceptional work, and that I made a better enthusiast instead. I had fun, nonetheless.
The instructors at L'Ecole is made up of 30 instructions including jewelers (with over 100 years of experience between them), art historians, gemologists and watchmakers. I had the pleasure of meeting the delightfully elegant Brigitte Pery, whose ties to high jewelry date back to 1875 when her grandfather first opened a jewelry workshop. During WWI, her grandfather was loyal to the Arpels brothers and hid the Arpels' gold in the family garden for safekeeping, after which ensued a great bond between the families of love and loyalty.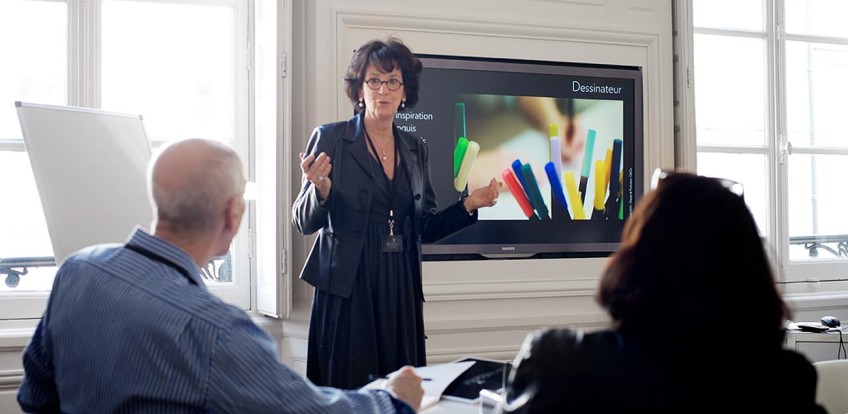 Not only can you sign up individually for all of the course, but L'Ecole is available for corporate events. You can also invite your family and friends to take part in this wonderful experience by offering them a gift certificate to take one or several courses at L'Ecole, the school of jewelry arts. I highly recommend taking courses at the school for a unique and luxurious experience on your next stay in Paris. You'll feel lucky that you did!
Tags: jewelry, luxury, Paris, place vendome, Van Cleef, Van Cleef & Arpels