Feb. 02, 2016
Hotels
Exclusively Table 55
Step inside the glamorous St. Regis New York hotel steps off Fifth Ave, and there you'll find one of New York City's most famous hidden gems, The King Cole Bar. Known for being the birthplace of the original Bloody Mary (The Red Snapper) and a popular spot for the influencers of New York, this cozy spot has just gotten even more exclusive with the debut of its new Table 55.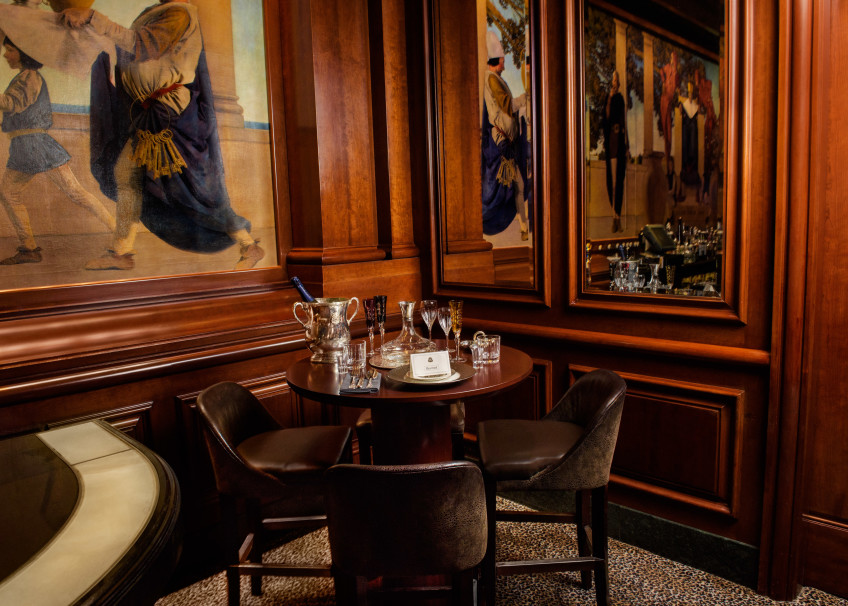 Nestled in a private corner of the bar beneath the famous Maxfield Parrish's Old King Cole Mural, Table 55 is the only table guests can reserve within the bar. Complete with access to an exclusive chef's custom designed menu and a bespoke wine list from the hotel's coveted cellar, guests have a completely indulgent dining experience including luxurious tableware from Christofle and Bernadaud. Luxury is always in the details, my friends.
As the hottest new table in New York, Table 55 comes with a pretty price tag. It can be reserved on a nightly basis for $2,500 by calling +1- 212-350-7155 or newyork.table55@stregis.com.
Tags: bars, bloody mary, cocktails, king cole bar, luxe tiffany, new york hotel, nyc bars, red snapper, st regis, st regis new york, table 55