May. 26, 2023
Hotels
Damien Hirst at the Hôtel Martinez
Just in time for the 76th edition of the Cannes Film Festival – The curated presentation of works by Damien Hirst is on display at one of my favorite hotels along The Croisette, the iconic Hôtel Martinez Cannes.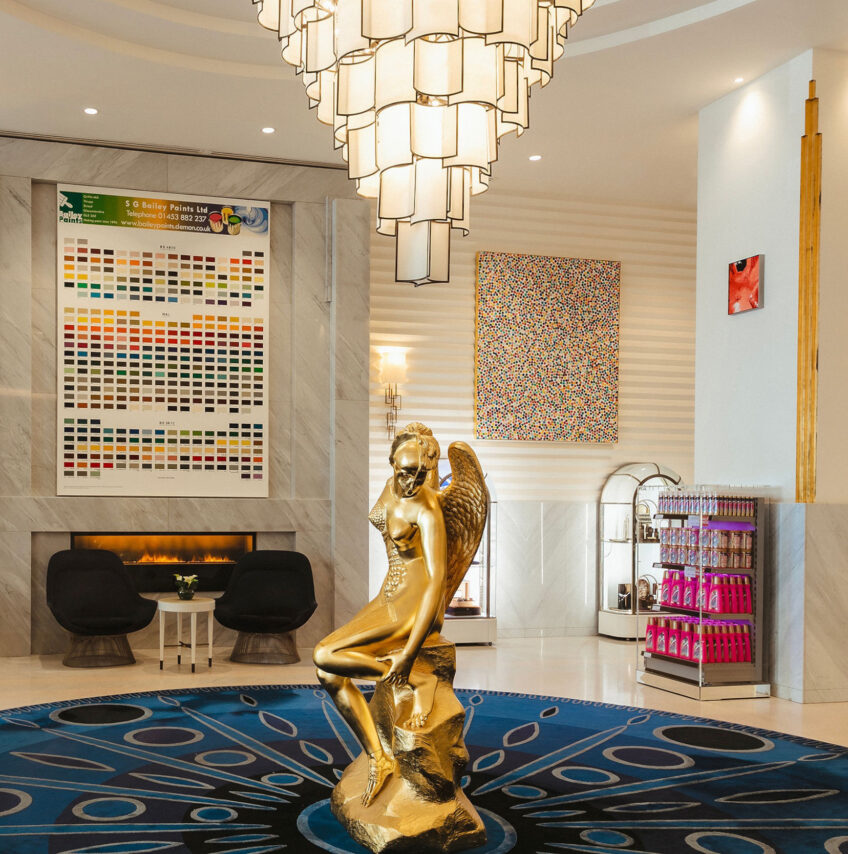 Interactions: Damien Hirst at the Martinez exhibit features 20 artworks including examples of the artist's acclaimed pipe cleaner animals, his Colour Chart and Colour Space series, and sculptures from Treasures from the Wreck of the Unbelievable, an ambitious project which was almost ten years in the making, and first shown in 2017 across the Palazzo Grassi and Punta della Dogana in Venice.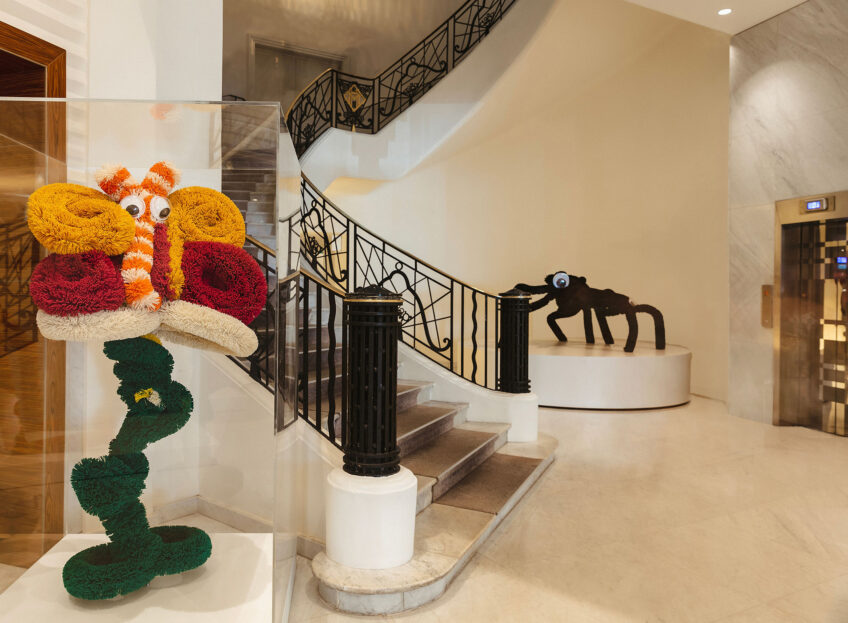 Works are displayed throughout the Hotel Martinez, which is part of the Unbound Collection by Hyatt which has been an icon on the Cannes Croisette since 1929 and attracts the elite along Cote d'Azur.
The hotel has recently undergone a significant refurbishment including the new beach area 'La Plage du Martinez' designed by Rémi Tessier where the menu will be created by the hotel's new Executive Chef, Jean Imbert. Works from the exhibition are on display here, and also in the hotel's newly opened dining room and bar, characterizing the quintessential spirit of the French Riviera in color and tone, created by Pierre-Yves Rochon.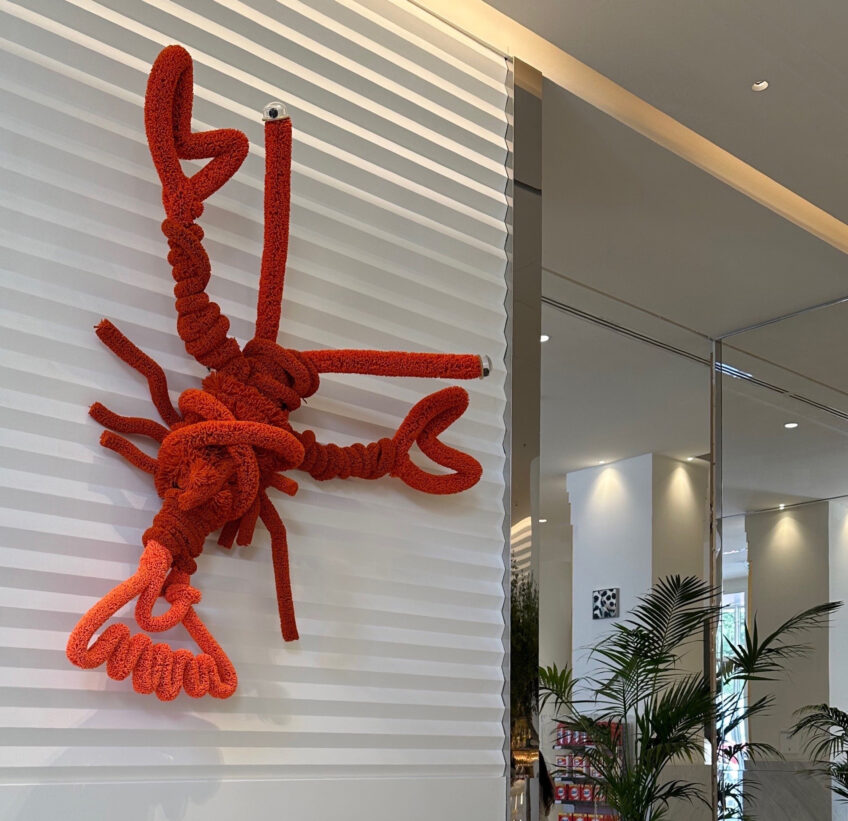 Hôtel Martinez Cannes is a hotel owned by Constellation Hotels Holdings which also owns, among other properties, The Berkeley Hotel and the Connaught Hotel in London.