Oct. 10, 2022
Hotels
Alda Fendi's Rhinoceros Roma
Rhinoceros Roma is easily Rome's best kept secret. Ancient meets modern with 24 spaciously serviced apartments (including 4 suites) and interiors designed by famed French architect, Jean Nouvel. The hotel is the vision of Alda Fendi, the daughter of the famed fashion-house founder and has quickly become an A-lister's hidden hideaway.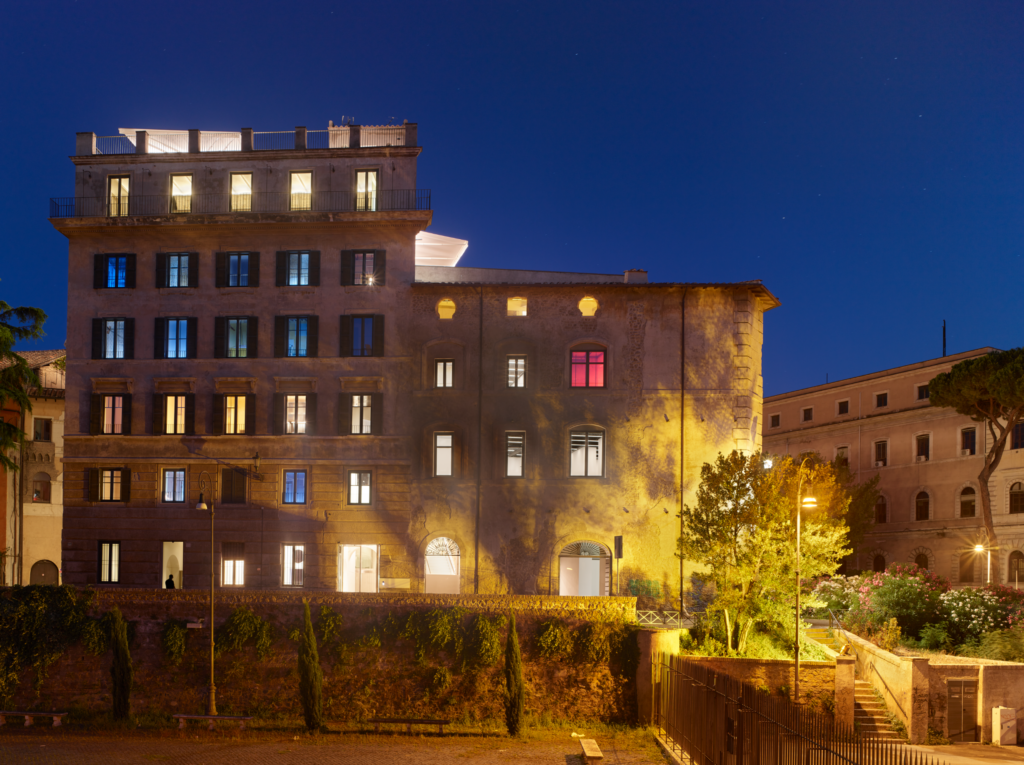 Located in Eternal City located adjacent to the Circus Maximus surrounded by Roman relics and the historic ruins of the Forum, the hotel will stir the delight of modern art aficionados with its cutting-edge and playful design – your bed may be on wheels and the bathroom encased in stainless steel. With exposed brick walls as a backdrop within the 17th century building, each room is selectively adorned with sleek modern furniture – a striking oxymoron of design that marries the past and the present.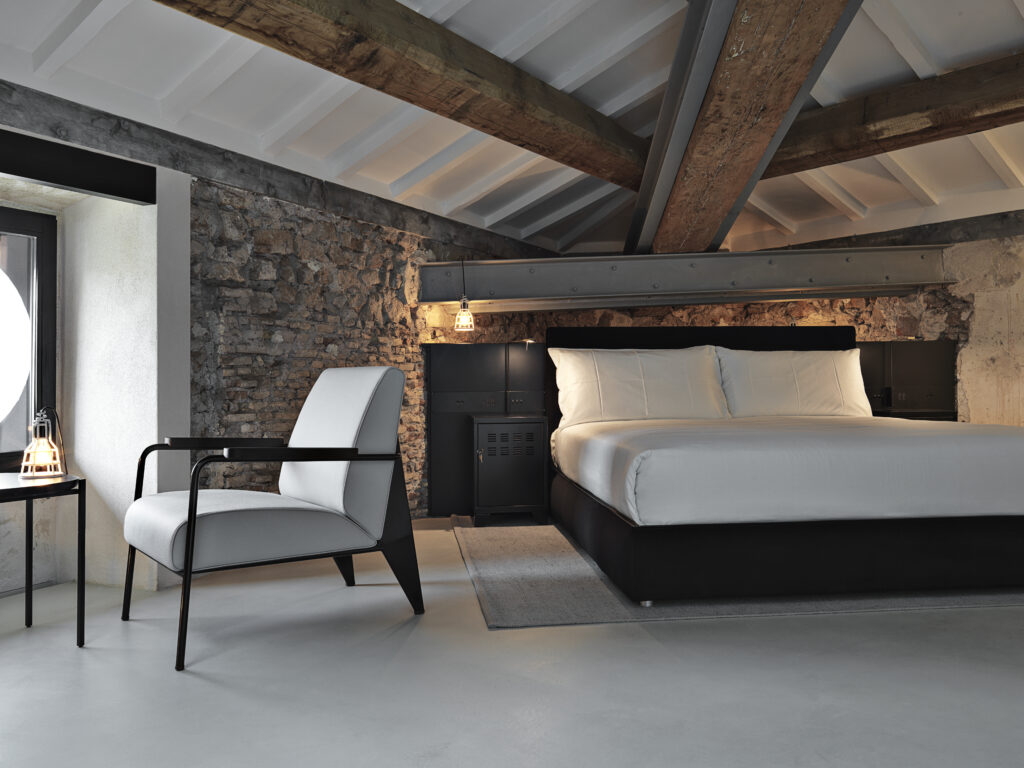 There is a Fondazione Alda Fendi – Esperimenti curated art gallery on the first floor; currently on display is a Picasso exhibit which is open to the public through October. A life-sized rhinoceros, for which the hotel is eponymous, gazes through the gallery.
The rooftop restaurant is a local favorite for aperitif at sunset and dinner al fresco on the roof is a culinary delight.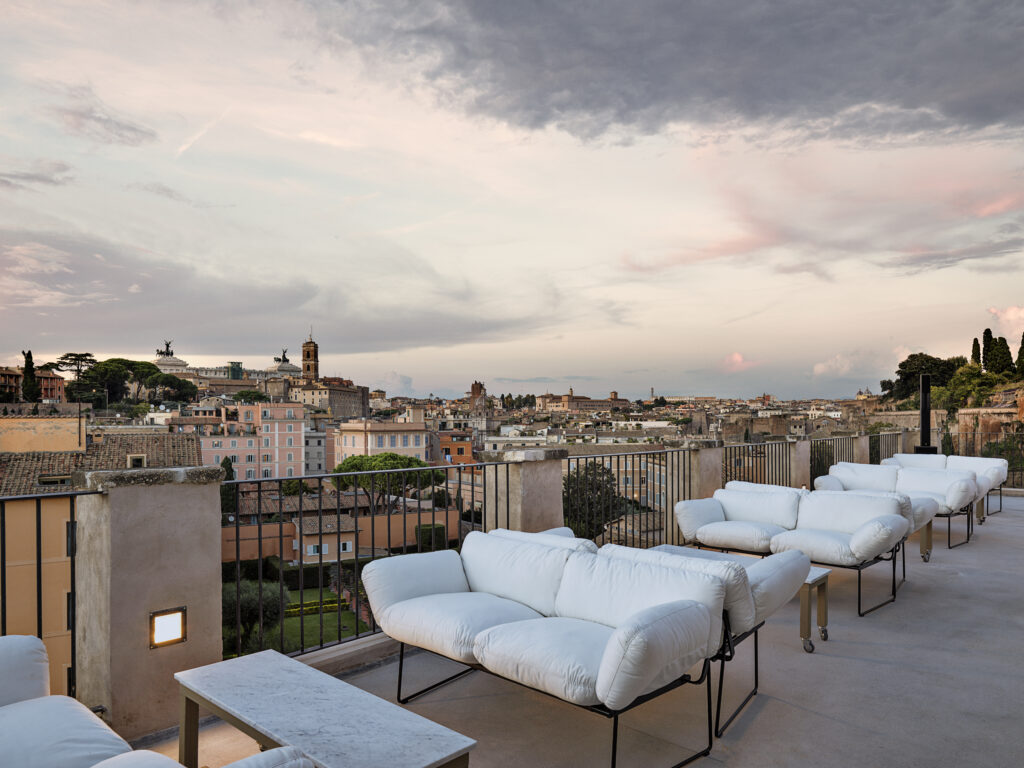 Perfect for: Modern art aficionados and those seeking unique design, privacy and not a lot of fuss.
Of note: The apartments are not full service (meaning no room service but there is housekeeping). The hotel's rooftop restaurant is excellent, and there are top dining options in nearby Trastevere that will satisfy you. There is also a weekend market – Mercato di Campagna Amica del Circo Massimo that is enjoyable to shop and find local Italian fruits, vegetables, cheeses and other specialty items.
Rhinoceros Roma:
Via Del Velabro 9 – 00186 Roma
Tags: Alda Fendi, Jean Nouvel, luxury, luxury hotel, Roma