Jan. 13, 2016
Fashion
Melissa Odabash, Bikini Queen
If you ask me what's in my carry-on, it's always the essentials: my statement stiletto shoes, a black dress, a sexy Melissa Odabash bikini, stylish kaftan cover-up and flip flops. Should my bag get lost on my way to some amazing destination, nobody would need to panic.
You also never know when you might hear, "Your suite isn't quite ready, so why don't you relax in our hydrotherapy pools at the spa or down by the beach club?" You'd be ready in minutes!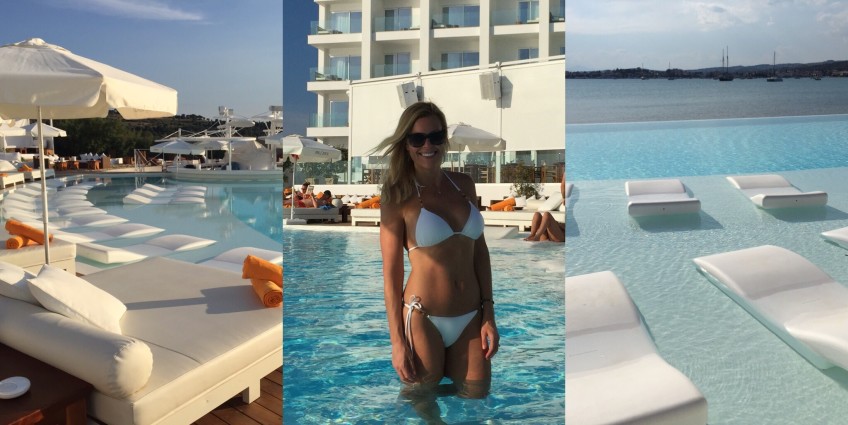 It's no secret that I have a huge affinity for Melissa Odabash swimwear. I first discovered her line while traveling in the Caribbean and bought the sexiest strapless one-piece cutout Amalfi swimsuit. My husband nearly had a heart attack he loved it so much, and in an instant I was sold on the brand. Who knew a one-piece could be so sexy? From there on out, I have always traveled with her swimwear in my bag.
Perfect for a California beach girl like myself, Melissa's swimwear isn't for the beach princess who doesn't like to get wet. It's for the girl who loves to surf, paddleboard, and sail while living the luxe and carefree beach lifestyle.
Her beach and ready to wear collections have been worn by the likes of The Body, Elle McPherson, Formula One heiress, Tamara Ecclestone, and timeless beauty Cindy Crawford to name a few. There isn't a week that goes by that you don't see celebs frolicking in her designs in some fabulous destination. Even the Kardashians (if you like to keep up) were kicking back in St. Barths recently donning her latest collection.
Melissa Odabash herself is former model and easily her own brand's best model. The ultimate Bikini Queen, Melissa simply knows how to make women feel sexy in the sun. She was recently named one of the 50 Most Influential People of London at The London Lifestyle Awards.
So if you're heading to the Caribbean, the Maldives or perhaps the south of France, check out her flagship store in Notting Hill, London or shop her latest collection online. Her swimwear is named after such gorgeous beachy locales such as Capri, Antigua and Marbella, and you'll be inspired to jet off someplace fabulous soon.
Tags: bikini, cindy crawford, fashion, kardashian, luxe tiffany, luxury, Melissa Odabash, notting hill, Odabash, style, swimwear, tamara ecclestone, tiffany dowd, travel