Feb. 25, 2015
Beauty & Spa
Beauty, Brain and Mood
People often ask me how I stay so fit traveling as much as I do while jetsetting around the world. While I do believe that to have a full cultural experience you should indulge in the local cuisine, it's also important to have a good balance by eating healthy and exercising. It combats jet lag, but also gives you extra energy to explore.
Zurich is one of my all absolute favorite cities in the world, and I must admit, I have a penchant for fresh Swiss pastries, some of the very best in the world. But there's one special hotel that I absolutely adore visiting, and it's the Park Hyatt Zurich. Not only is the hotel conveniently located steps from the famed Bahnhoffestrasse for some of the best shopping in the world, it also has one of the best culinary dining experiences of any hotel in the world. On top of it, I recently discovered the Park Hyatt Zurich's new Beauty, Brain and Mood menu, and I can't seem to get enough.
The chic Lobby Lounge has become the place to fill up on brain food, beauty food and feel-good cuisine. This unique menu makes you feel good, look good and keeps you full of energy. Executive Chef, Frank Widmer and his team have collaborated with acclaimed nutritionist Marianne Botta to create this special menu claiming the dishes will make you healthier, put you in a better mood and make you more beautiful. You feel good for the rest of the day (Translation: lots of energy to shop 'til you drop and explore all that Zurich has to offer!)
Botta explains: "Perfect 'brain food' is easy to digest and increases blood sugar levels both slowly and moderately, which not only creates a feeling of satisfaction, but is also perfect for concentration and mental performance".
The brain food and beauty menus only contain a small amount of carbohydrates. Wheat flour and sugar are only used in minimum quantities, if at all. Ingredients such as bread, rice, muesli, potatoes and sugar are avoided as much as possible, or only served in minimum quantities.
Each food concept has it's benefits:
Beauty food:
The aim of beauty food is to keep you looking young and attractive. The beauty menus contain valuable fatty acids for toned skin, as well as all the ingredients needed for wonderful connective tissue and shiny, healthy hair. It goes without saying that these menus also combine the findings of anti-aging nutrition research. Anything that makes you look old doesn't get a look in in these dishes. At the end of the day, everything you eat and drink has a direct impact on how you look. You are what you eat, as the saying goes.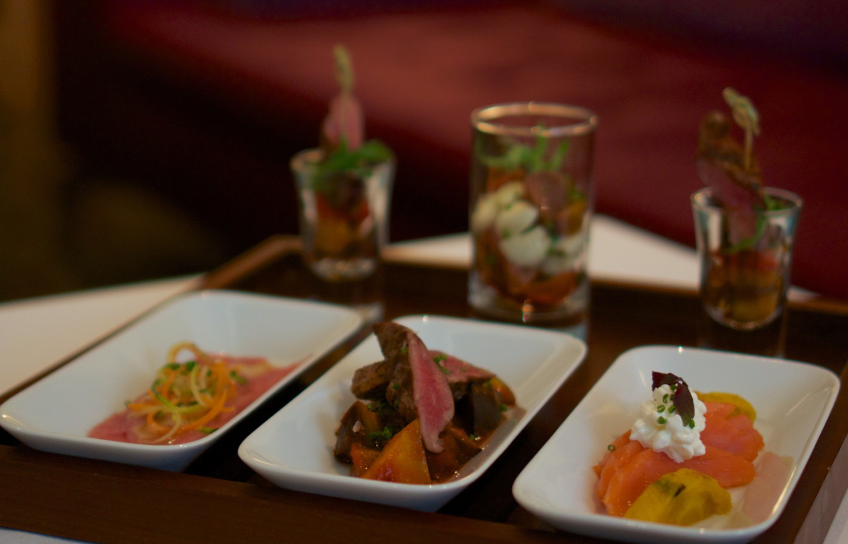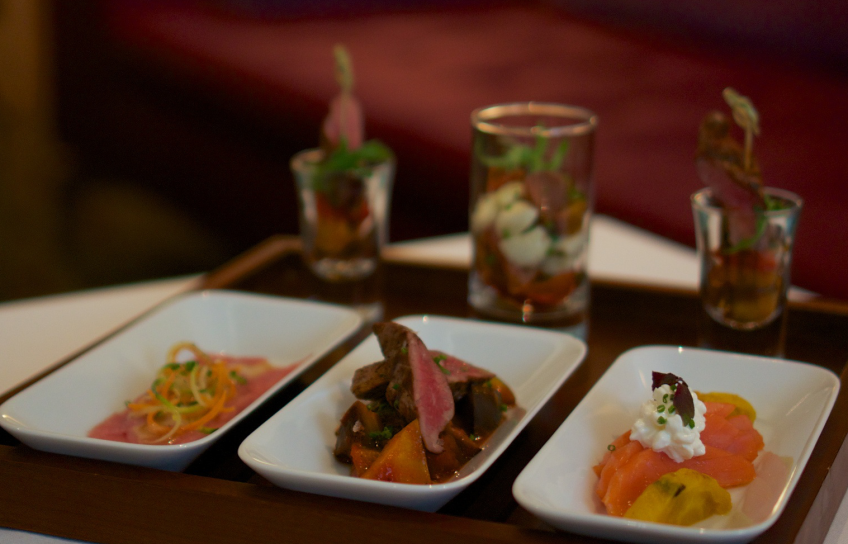 Mood food:
Mood food, which puts people in a good mood, is just the right thing for people who suffer a moderate amount of stress and occasionally experience a bout of the blues. Nutritional science has already identified a whole range of different diet factors that are mood boosting and have a controlling effect on emotions. The body's own psychoactive substances such as the hormone, serotonin, or the messenger, dopamine, have already been the focus of extensive research. These can only be produced in sufficient quantities if the right food has been consumed. Frank Widmer also makes sure that his team works with food that has a calming effect or that lightens one's mood. Stimulating chilli, for example, is a favourite ingredient in the mood menus and so is food rich in the B group of vitamins, which is known for their effect on the nerves.
Brain food:
Brain food, as its name suggests, nourishes the grey cells. This type of food is the perfect choice to avoid concentration problems, tiredness attacks and slumps in performance. At the end of the day, a quarter of our daily food intake serves as brain food. Only those who eat properly provide their grey cells with what they need to be able to perform at their peak. Taking a break for brain food certainly pays off because the link between the working of the brain and diet is one of the most researched and tested fields of nutrition to date.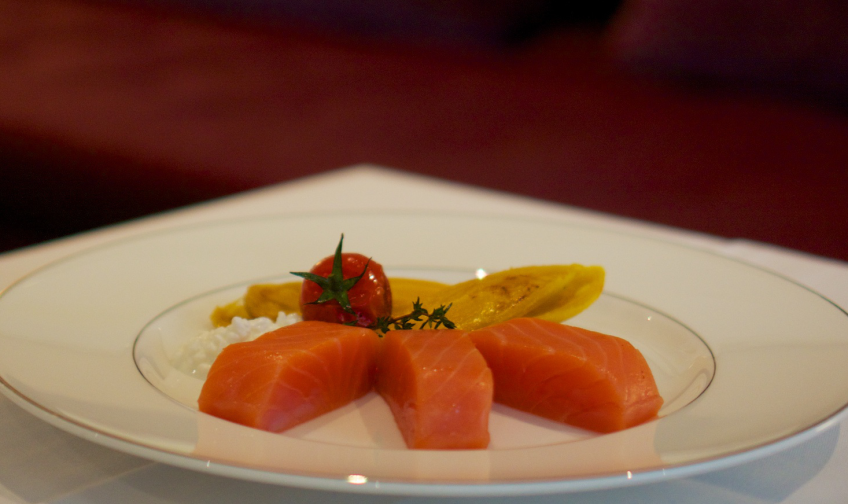 One thing is for sure, you are never hungry, and it's so delicious, you'll keep going back for more. I always do!
Luxe Tiffany's Tip: Order the Jetlag smoothie. The perfect way to recover after a long flight!